Funding Provided By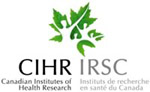 Here are some of the resources available to gay men and HIV positive individuals in Vancouver:
Health Initiative for Men (HIM)
Phone: 604.488.1001
Working with the community to strengthen the health and well-being of all gay men, HIM volunteers and staff deliver community education, counselling, sexual health and wellness services, youth leadership development, mentoring programs, workshops and social events. HIM is a community based organization dedicated to a vision of health and well-being that encompasses physical, mental, spiritual and social aspects of health.
Positive Living BC
Phone: 604.893.2200
Toll free: 1.800.994.2437 in BC only
The Positive Living Society of British Columbia is dedicated to empowering persons living with HIV disease and AIDS through mutual support and collective action. It is Western Canada's largest AIDS organization with a membership of more than 4,600 HIV-positive individuals. Unique among major HIV/AIDS agencies in Canada, Positive Living Society's Board of Directors is composed entirely of HIV-positive members. The Society provides support and advocacy services, treatment information and volunteer opportunities for its many diverse members.

AIDS Vancouver
Phone: 604.893.2201
AIDS Vancouver exists to alleviate individual and collective vulnerability to HIV and AIDS through support, public education and community based research. For the past 25 years, AIDS Vancouver has been at the forefront of community response to the epidemic in the Lower Mainland of British Columbia. Our programs and services include case management, support programs, a grocery program, confidential helpline, an information & resource centre housing one of Canada's greatest HIV/AIDS related collections, as well as prevention and education programs.
YouthCo
Phone: 604.688.1441
Toll free: 1.877.968.8426 in Canada
YouthCO is Canada's first youth-driven organization leading the HIV and HepC movement through peer education, support, and shared leadership. YouthCO's Support Program offers individual support, monthly group dinners, activities, advocacy, and referrals.
Qmunity
Phone: 604.684.5307
Serves and supports queer people and their allies. Contributes to the health and well-being of queer communities through information and referral, education, coming-out groups, social support, recovery meetings, counselling, intergenerational awareness program, and community development. Has a resource library and offers meeting space for other support groups. Houses the Bute Street Clinic, which offers STI/HIV testing and counselling.